All this week I will be featuring Nicky Charles and will be posting different information about Nicky and her books.  Please make sure to visit her Facebook Page and check out her Website.
ALL FREE BOOKS ON BARNES & NOBLE, Smashwords, and Feedbooks (check Nicky's Author Page here on my website for series/reading order info).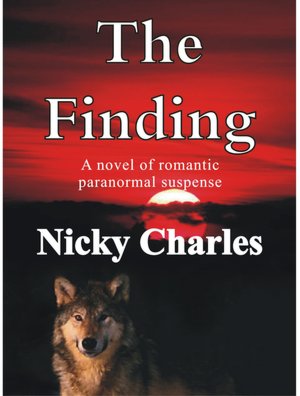 Keep checking my website and my Facebook Page at least daily this week for more great things about Nicky!
Check out Nicky's Author Page on my website for more information including book details, ratings and reviews (and in case you missed other posts this week – links to those too!)
You are gonna
LOVE

this part –

ALL

of Nicky's books are

FREE

!
Click HERE for the GIVEAWAY – Nicky is giving one lucky winner the opportunity to name a character in a future book – see giveaway for details!!
So, let me start off by introducing Nicky!
ABOUT NICKY:

(text taken directly from Nicky's About Me page of her website).
I live in Canada
I enjoy reading, writing and gardening.
I try to use Canadian spelling in my work, which may throw some readers off but it's my way of supporting my country.
I have two cats.
I like taking daytrips and eating dark chocolate – after all it's supposed to be good for you!
WHY ARE MY BOOKS FREE?
I'm asked this alot.  People tell me they'd willingly pay for my stories and I thank them for that. I've also been approached by e-book publishers, but at the time that's not the road I want to travel.  Perhaps when I retire, or if I had an absolutely amazing offer … ?
At the present time writing is my hobby, my enjoyment.  I work on it when I want.  If I had someone breathing down my neck, asking when I would be done, demanding this or that, it wouldn't be fun anymore!
My 'payment' is the lovely reviews and letters I get from my readers.  When I check my inbox and see a message or go to smashwords or feedbooks and see a nice review, it really makes my day.
If you feel a great need to spend your money on my books, please make a donation to your local animal shelter or foodbank.  Tell them I sent you and maybe I'll get some more readers – lol!
HOW DID I GET STARTED IN WRITING?
In January of 2009 on a Saturday afternoon, I quickly penned a fanfiction story between loads of laundry. It was something I wrote on a whim, based on a random thought.  The story was for a TV show called Scarecrow and Mrs. King.  It  was well received and I ended up joining a wonderful fan-based group for Bruce Boxleitner who starred in the show.  The ladies there – affectionately known as the 'Gutter Girls'  – supported my writing and soon I was spending almost every spare moment creating tales for the show.
In August of 2009 a casual comment from a fellow author, Jan Gordon, inspired me to write my first original novel, Forever In Time.  Soon after that I wrote The Mating as a one chapter short story.  Readers asked for more so I began to spin the tale of Elise and Kane, with no real idea of where it was going.  To my surprise it became my second novel.
Near the end of the Mating, a character walked into the tale named Ryne.  Throughout most of the book, he was (in my mind) a 'minor character' but Ryne was an independent sort and had other ideas!  I soon found myself writing his story, The Keeping.
The third book in my werewolf series, The Finding, proved more challenging.  I decided to explore writing in mulitple POV's, showing new sides to my old characters and weaving several story lines into one.  In some ways it was less of a romance and more of an adventure and a study of personalities.
When I write, I see the story unfold as a movie in my head.  I like to include as much description as possible and tend to actually 'live' my characters and stories.  In fact, I'm often found scowling at the computer, muscles tensed during a fight and jaw jutted out  or perhaps crying during a sad chapter.  It can be rather exhausting at times!
Near the middle of writing a story I start to get impatient.  By then I know how the story will end and hate having to wait to get to the final big scenes.  It's also when I start to become filled with self-doubt, thinking the story is terrible and no one will want to read it.  That's when my oh-so-patient friend and editor, Jan Gordon, has to start cajoling, hand-holding and berating me.  You have to thank her for the fact that my books ever get finished!
Well, that's enough about me.  Go and read a book.  It's sure to be more interesting!