Looking for books for your NOOK?  I have a list for that too! - 

CLICK HERE!
I will update the whole page at least once a week to verify the prices – otherwise there will be an "as of" date when I add new books.
PLEASE NOTE:  These books are FREE books when I added them to this page, prices may change on Amazon/Smashwords at any time, so always make sure to check the price before finalizing your order.
Make sure to LIKE my Facebook Page CLICK HERE and Subscribe to my Website so you don't miss out on the latest FREEBIES and BARGAINS!
 WANT TO SHARE KINDLE BOOKS "LEGALLY" – use the Lend Me Feature through Amazon  - Come join my Group I created for my Readers to Lend Books.  CLICK HERE
AS OF 8/30/13
AS OF 7/20/13
Pieces of Truth (Pieces of Lies 2)
AS OF 6/28/13
AS OF 6/19/13
AS OF 6/17/13
Inevitable (Harmony series)
Enforcer (Cascadia Wolves)
AS OF 6/16/13
AS OF 6/14/13
AS OF 6/12/13
AS OF 6/11/13
Glass Towers, Champagne Showers (Glass Towers Trilogy)
AS OF 6/10/13
Miss Me Not
AS OF 6/9/13
AS OF 6/8/13
AS OF 6/6/13
https://itunes.apple.com/us/book/just-remember-to-breathe/id591297749?mt=11
AS OF 6/5/13
AS OF 6/4/13
AS OF 6/3/13
AS OF 6/2/13
AS OF 6/1/13
AS OF 5/31/13
AS OF 5/30/13
Witch's Bell Book One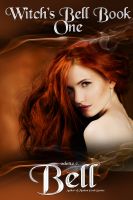 AS OF 5/29/13
AS OF 5/28/13
AS OF 5/27/13
AS OF 5/25/13
Natasha Preston – is giving away BOTH of her books FREE today on Smashwords! Silence and Broken (To get them free use the code at the checkout to make them free!) For Silence use code – EQ65T https://www.smashwords.com/books/view/246580 For Broken Silence use code – WQ88Shttps://www.smashwords.com/books/view/298194
AS OF 5/15/13
AS OF 5/14/13
AS OF 4/23/13
AS OF 4/19/13
AS OF 4/17/13
AS OF 4/13/13
AS OF 4/12/13
AS OF 4/11/13
AS OF 4/8/13
AS OF 4/6/13
AS OF 4/5/13
AS OF 4/3/13
AS OF 3/31/13
MORE FREE BOOKS 2
MORE FREE BOOKS – 3
MORE BOOKS – 4
MORE BOOKS – 5
MORE BOOKS – 6
MORE BOOKS – 7
MORE BOOKS – 8
MORE BOOKS – 9